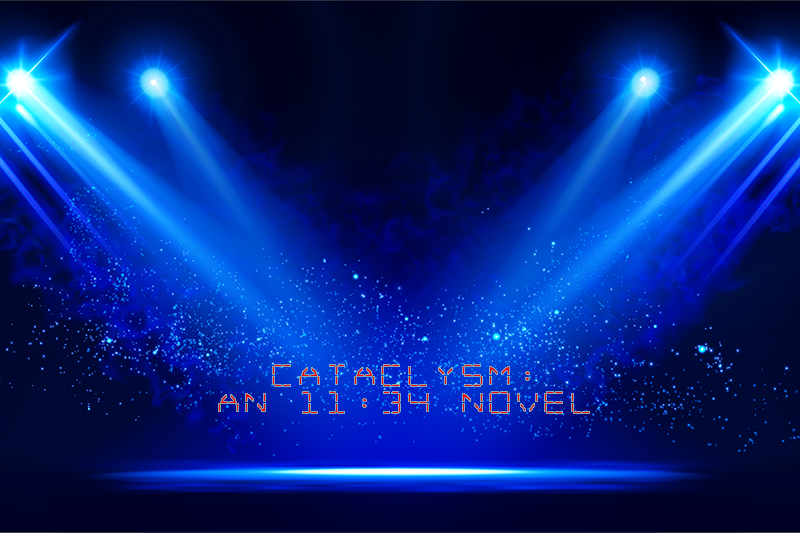 Surprise! Cataclysm Caught the Eye of Pegasus Publishers
It has been nearly a whole month since my last Cataclysm update. There is good reason for that. While I juggled a thousand tasks preparing for a life as an independent (indie) author, I received an email that took me by surprise.
I am pleased to inform you that "Cataclysm: An 11:34 Novel" has been accepted for publication and we would like to offer you one of our inclusive contracts as I feel the work is well written and has a good chance of success in the market place.
by Pegasus Publishers
I cannot lie: it was a pretty emotional moment for me. It is difficult for me to shed tears. Though, on this occasion, one or two of those joyful raindrops may have found my face. All of the hard work to shape me and bring me to this deeply gratifying moment. I shared the news with my closest friends and family.
We receive several hundred new submissions every month, out of that, on average only 10% will be taken through to the final review stage, there are many that we regrettably have to decline.
by Pegasus Publishers
More importantly, it initiated a good problem to have. I have choices. I have a chance to publish traditionally through brick-and-mortar, which many authors find appealing. It gives visibility to the work whereas indie authors, especially relatively new ones, have to do all the legwork to market their work. Claiming the attention of those desired lists like New York Times Best Sellers or USA Today Best Sellers places the author and their novel into the spotlight.
The conundrum for me has nothing to do with best sellers lists or attention or anything like that. There are so many things I now need to look at. Am I prepared to give up the rights to my novel? Am I okay with the terms of the contract? That is something I'm working out. During this time, I will reach out to consult with literary agents within my genre. They tend to be more accepting of potential clients who have been given an offer. In some cases, they could work out a better deal that would be mutually beneficial to them and me.
Regardless which path is taken, one fact remains most luminous of all: my novel is good, enough so to capture the attention of a mainstream publisher. And that is all we really want in life, right? Vindication. Approval. Justification. I worked really hard to get to this point. However it plays out, there is much more work yet to do.