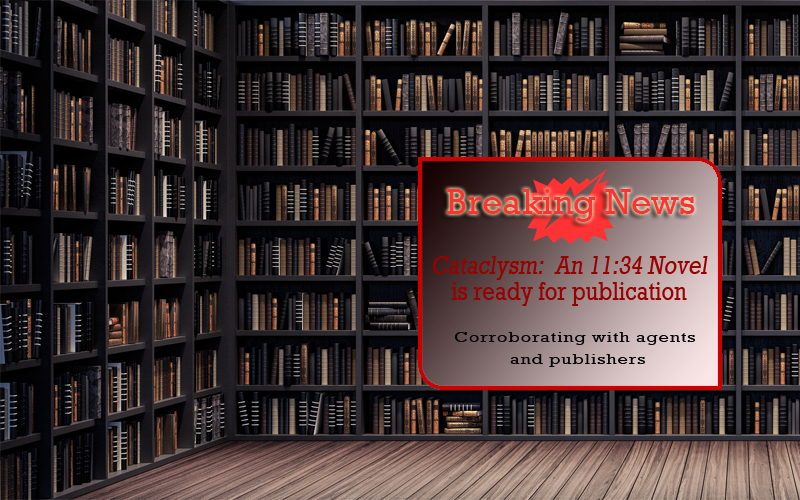 Cataclysm is Ready for Publication
Cataclysm: An 11:34 Novel has been through the ringer in recent months. After 3 major rewrites, a professional critique, proofing, and editing, it is ready for publication. I am on the brink of realizing a life dream to be a published author. Together with my team in New York, Write by Night, we are peddling the novel to agents and publishers.
I look forward to posting even better news in the days and weeks to come!