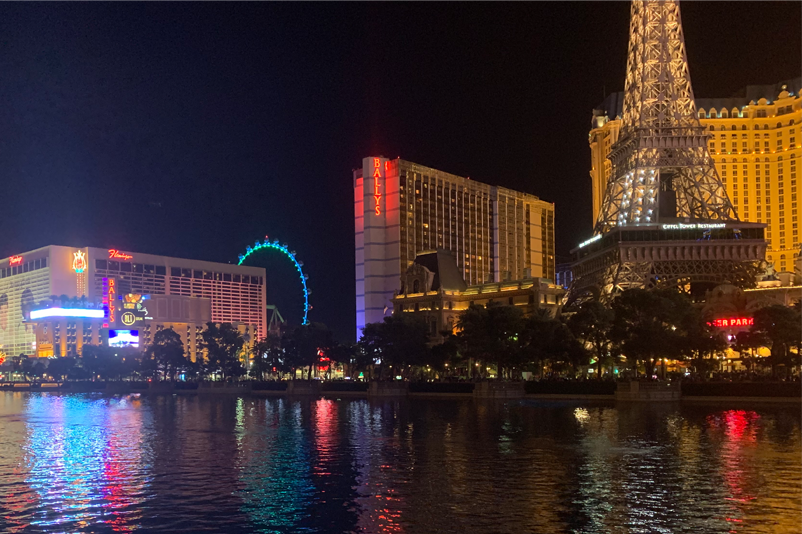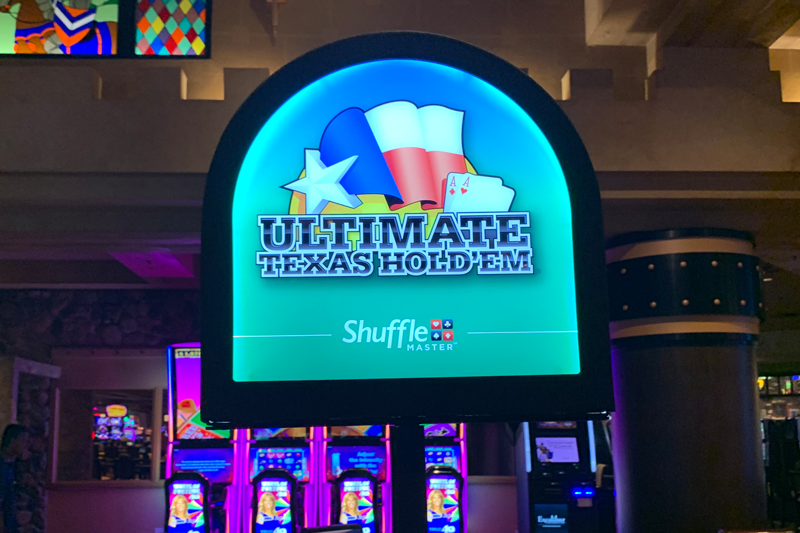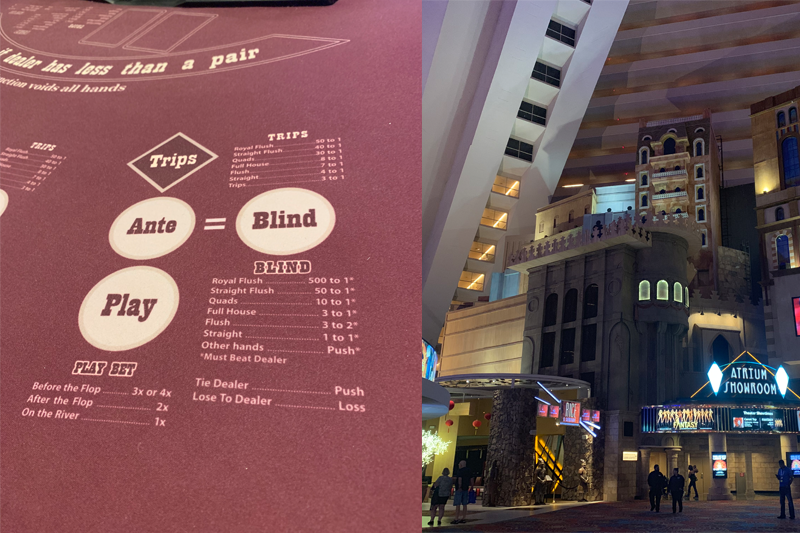 What Happens in Vegas
Have you ever awakened to feel that maybe, just maybe, something inside you is on ready to break out of its prison and run wild? We get so caught up in the daily grind of work that we forget to take time to play. Or can't afford to play. Or our obligations prevent us for the glorious indulgence of something as trivial as walking the local shopping mall. We see commercials that ask us if we wanna get away. Our inner child screams hell yeah, but the drill sergeant that keeps us in line, so we go about our mundane lives, working, sleeping, take care of our kids, rinse, repeat.
Brothers in Arms
A pair of brothers, Larry and David, are very close to me. I've known them for over 40 years, which is to say, almost my entire life. When their parents could not afford to pay the gas bill, they could not heat the house in the dead of winter. I talked with my parents, and Larry and David spent the next couple of weeks living in my home. Whenever I converse with someone else, I refer to them as my brothers. Sure, we may not be related in a genetic sense, but it doesn't change what the heart feels. I'd do anything for them. Not long ago, David had an operation on his neck. I was there that weekend to help him and his wife. I intended to be there to do whatever was required: shop for groceries, mow the lawn, or using my chef skills to cook up a mean can of chicken broth. As it turned out, I gave his wife a much-needed break by watching over David so she could shower and run some errands. We're family without all of the complications that come with some families. I'm closer to their family and my wife's family than I am with my own blood-and-flesh family.
Wanna Get Away
Larry turned fifty this past week. David and I decided to give our big brother a dream birthday. He had always wanted to go to Las Vegas. After David and I got the nod from our wives, we collaborated to make Larry's wish come true. We pooled our money together, and we went to Las Vegas, taking David's son, Adam, and his nephew, Tony, with us. Five guys. No wives. No girlfriends.
The inner child, who had been banging away inside of me like a ferocious caged animal, was given his release for four days in Las Vegas.
Sin City, Here We Come
In 2003, an advertising agency developed a slogan: What happens in Vegas, stays in Vegas. The expression has withstood the test of time and is probably spoken more often than any biblical proverb. You can't have a conversation about Las Vegas without uttering it. It's synonymy is second to only to blessing someone after they sneeze. While the phrase was meant to channel one's energy to exude an exhilarating sense of freedom, it has also propagated other innuendos and asides. Cameron Diaz and Ashton Kutcher filmed What Happens in Vegas in 2008. R&B singer, Usher, added the phrase "except herpes." Debt, movies, and diseases aside, Las Vegas has harnessed an appeal to the masses that it has drawn attention from visitors from all over the world. In 2017, Las Vegas saw 39 million visitors. Last year, that number rose to 42.1 million. At McCarran International Airport, I helped a pair of elderly Asian ladies order a croissant from a Starbucks - they're everywhere in Vegas - and assisted them with finding creamer for their coffee.
The five of us embarked on an adventure of a lifetime. Larry and I were Vegas virgins. The last time Adam visited Vegas, he was too young to gamble and drink. None of us had ever ventured off together like this, and that is what made this extra special.
During the first two days, we did what everyone else pretty much does when they visit Las Vegas. We ate, walked, and gambled away our money. We all pretty much remained disciplined and spent our daily allowances, and we had a great time doing it.
The $12,500 Win
We came across an exciting poker game. Like most gamblers, we spectated at tables of interest for a few varying reasons. If the table was winning, why jump in and disrupt its feng shui? We watched, drawn in by a fascinating new game with so many payouts with odds reaching as high of 1000-1. Surely, we would win one of those, right? So, we sat, and we played. And we lost. But it was fun. We tried other casinos along the strip and found we could lose there, too. The glitz and glamour of lights and bells pulled us tighter into the gambling kennels like a pack of rabid dogs.
On the third night, we arrived at one such table. From middle of the table to right sat Larry, David, and Adam. Tony floated around. I stayed to spectate having already lost badly the past two days. Still, it's a once in a lifetime visit and, twice, I craned my neck searching for an ATM to fill one of the two open chairs to Larry's left. I took 2 or 3 steps, and a red-haired man took notice of the open seats and filled the last one. His hair was long, and he sported one of those mountain men beards. His face was pale, yet cherubic. He carried some girth - not fat, not thin; sporty would be an apt description. He plunked down three crisp one hundred dollar bills on the table and asked for greens ($25 chips). He settled in and played. I decided not to jump in, a decision that helped the fortunes of everyone sitting at the table. From the time of his arrival, no one lost. Chips built up at an astounding rate for all table-goers. Win after inexplicable win. This many wins for four people at a table, I can only assume, is extremely rare. Pile after pile, chips began to build at an astounding rate in front of the players. We were all talking and laughing and having a great time of it. Enjoying it for as long as it would last.
Then it happened.
Cards were dealt. Bets were made. Our bearded friend had placed his usual $25 ante. With a ten and ace of diamonds, he placed a 4x bet ($100) into play. The talk began, and the dealer turned over the flop (first 3 of five community cards). It revealed a King of diamonds. The man chuckled saying he only needed a Jack and Queen of diamonds. The dealer flipped over the last two cards, revealing a Jack and Queen of diamonds.
Everyone held their collective breaths at what we were seeing. It was dead silent at the table as we all stared at the cards in disbelief. He pulled off the best hand in poker - a royal flush - with a $25 blind bet at 500 to 1 odds. We erupted in cheers. He damn near fell off his stool. He had just won $12,500. The dealer called the casino manager over. We all shared in our friend's exuberance.
A big win had just been announced and casino protocol needed to be followed. We watched, bewildered, for the next 20 to 30 minutes as men in suits walked to and from the table. Security cameras and biometrics needed to be checked, rechecked, and thrice verified. Once those had been approved, then another suit, one much nicer than the ones donned by the casino managers, handed over a policy packet for them to follow. Every single step was followed to the letter. The casino manager returned to our table and instructed the dealer to count out $12,500 in chips, most of them pink in color ($500). They recounted, then triple-counted them to ensure they counted it correctly. About $2,900 of the winning chips was removed for taxes. A clipboard with a tax form was walked to the table, and our bearded friend could barely sign his name, his hand shaking from the excitement. Then, with a flourish of congratulations, a stack of chips worth $9,600 was moved in front of him. It shared space with the piles of green chips he had already won before the big one. He asked and received permission from the casino manager to pose for a picture of him holding his two winning cards over the table where the other cards completed the royal flush. After the manager took a few pictures, we gave him an ovation. In his joy, he handed each one of us a black chip - $100 - before generously tipping the dealer. We all thanked him for his generosity and play continued. Winning continued, too. But, our bearded friend was overwhelmed by the adrenaline as one might imagine. He thanked each one of us, shaking our hands, stuffed his chips into his pockets, and headed to the cashier. I immediately sat to the seat next to Larry and chased in my black chip for reds ($5). We played for 2 or 3 more hours.
After experiencing a losing streak for the ages, now, I couldn't lose when betting using the money bestowed by our bearded friend. I quintupled my winnings walking away with nearly $500. Larry said he had accumulated over $700 when our bearded friend sat down. The man was an angel. His luck ran out when we left. We returned to our losing ways over the final two days.
Pay It Forward
What happens in Vegas stays in Vegas, but does it really? Before crashing into a coma-like sleep, I told stories, shared pictures, spoke of the great time had with my family, and thought long and hard about something I did bring back. I still have the $100 prize given by our bearded friend. I haven't stopped thinking about it. With all the excitement surrounding the winning table that veritable night, I asked our friend a bunch of questions. So did the others. None of us asked him for his name.
I talked at length to my wife about it. I cannot in good conscience spend it. I cannot rationally explain why. There was something magical about it and the man; his presence and his generosity brought all of us unexplainable good fortune. While I spent the difference I won in Vegas, I kept the $100 because something inside me said it needed to be in the hands of someone else who was down on their luck. When the time comes, when I find that person, I will be their bearded man. I hope and pray it will do for them what it did for each of us.